As a Castle Rock CO painting company, Barco's Painting takes pride in contributing to the beautification of properties in Castle Rock CO and surrounding areas. Our work runs the gamut of houses, condos, multifamily properties, and commercial buildings as well as properties under the domain of homeowner associations (HOAs). Customers include owners, tenants and property managers. No job is too big or too small to take on, and we exercise the same diligence regardless of the project scope and size. This is our community too.
Do you offer a warranty for exterior painting?
Yes we do! Ranging from 5 years to 12 years depending on the quality of the paint. Our proven prep process is the same for every home and since prep is the key to a great and long lasting paint job, we focus on ensuring the surfaces are ready before any paint goes on the home.
Can you help me with colors and my HOA?
Yes. We offer free color consultations for most projects and will help you with your HOA submittals!
Can Barco's do trim or siding replacement?
Yes, we do offer select trim and siding replacement for most projects. It's best to have us come out and inspect your home for a free estimate to determine the needs and level of replacement your house might need.
Do you need a deposit?
Yes, our deposit amount is 10% of the project cost.
Efficient Implementation of Painting Projects
Our team manages painting projects with a systematic approach from consultation through preparation, execution, and closure. We understand that having workers at your home can be distracting and disruptive to your day-to-day routine. By being methodical, efficient, and respectful of your property, our professional team of exterior house painters skillfully enacts a concentrated effort to keep disturbances to a minimum and alleviate any concerns.
Masters in Exterior Painting
Over the 15-plus years we have specialized in residential and commercial painting, our professional tradesmen have accomplished projects on time and within budget. Background checks are always part of the vetting process. The team has an in-depth understanding of the salient properties and characteristics of paint and stays current on new equipment and innovative techniques. When you think about painters near me, you can feel confident that our team is committed to delivering hallmark customer service second to none.
Expertise Beyond Exterior House Painting
Our mastery includes pressure washing, wood and log staining, and stucco and vinyl siding solutions. We work with applications for stone, brick and masonry. Proficiency extends to decks, patios, pergolas, fences and gates. Wood bleach and water-and-oil-based products are included in our toolkit. If you live in a development managed by an HOA, we will conform to any HOA rules for exterior color parameters in addition to any limitations on the hours when exterior work is permissible.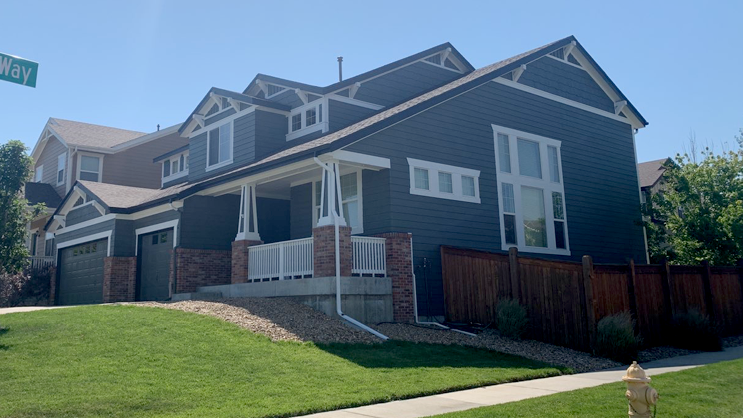 During our first meeting, our discussion will focus on your goals whether it be to update, upgrade or prepare the home for the real estate market. Organized but flexible, communication is important. We delineate each step in the process, so you know what to expect along the way:
Complimentary color consultation conducted and preferences discussed.
Estimate prepared and presented.
Schedule drafted upon acceptance of the estimate.
Color and project details confirmed within three days prior to start.
Prep work to prepare surfaces, and protect flowers, furniture and walking surfaces.
Apparatus and supplies assembled and readied for use.
Priming and painting performed as specified.
Final touch-ups completed.
Customer walk-through conducted with exterior house painters.
Why the DIY Alternative is Not for Everyone
Despite ubiquitous marketers touting the benefits of do-it-yourself (DIY) projects, some people simply have neither the time nor inclination to do their own exterior painting. Unfortunate attempts at DIY painting, staining and repair activities often result in more outlay of money in the long run. This can be especially frustrating to homeowners if a professional team needs to be brought in for corrective measures. Additionally, without the contractor's advantage of a choice supplier network, paint and materials purchased through retail outlets may be more expensive, which often leads to the purchase of less expensive supplies that ultimately disappoint.
Understandably, homeowners have a difficult decision to make when balancing the variables of time, quality, cost and disruption. We get it, which is why we leverage our experience at working efficiently to be sure the job is done well without delay, enabling you to return to normalcy as quickly as possible. At the same time, we produce amazing results at reasonable rates. The value add with Barco's exterior house painting is the best of all worlds: a high-caliber job, time spared and a price you can afford. Estimates are always free with no obligation to proceed to contract. We don't practice pressure tactics. Our distinctive work speaks for itself.
100% Customer Satisfaction Guaranteed
Entrusting the appearance of your home to us is something we take seriously, which is why we guarantee your satisfaction. We partner only with premium paint companies to ensure utilization of top-of-the-line products. For exterior projects, we use paint that has a manufacturer's lifetime warranty. We stand behind our labor and techniques with a two-year warranty on interior painting and four exterior warranties that range from three to 12 years.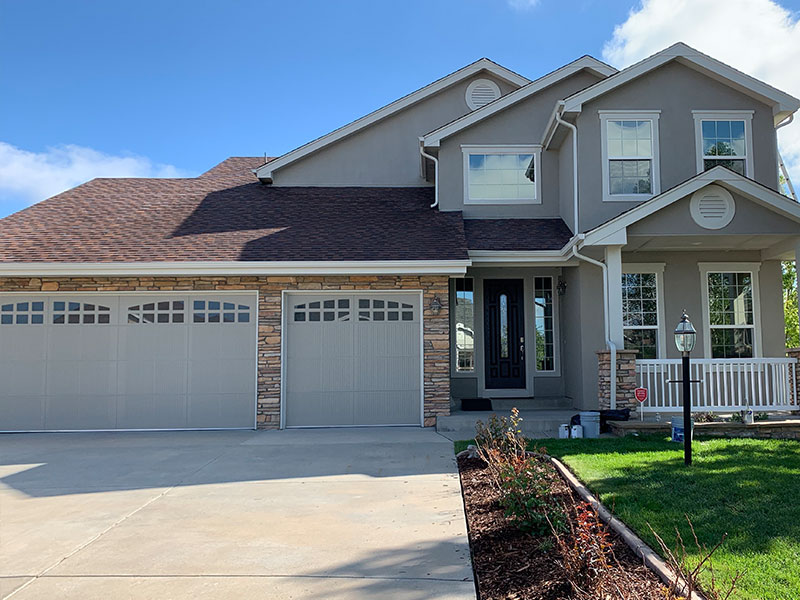 Why Barco's Painting of Colorado Outshines the Rest
Being a local company, we are vested in the community. We value integrity, merit and giving back in the form of community service projects. Our craftsmanship is rooted in the belief that everyone is deserving of their dream home and that the artistry of fine painting is an affordable way for homeowners to transform their house or condo to a personalized version of that dream. We customize color, texture and style to create the aura you want to achieve.
Exterior House Painters and Interior Painters Near Me
For projects in need of an upgrade or maintenance, large or small, residential or commercial, our team of professionals is ready to assist. Service areas include Castle Rock, Parker, Highlands Ranch, Lone Tree and Littleton. Satisfaction is guaranteed, and we are insured. Enjoy browsing our website or call now for a free consultation and estimate at 303-900-2064.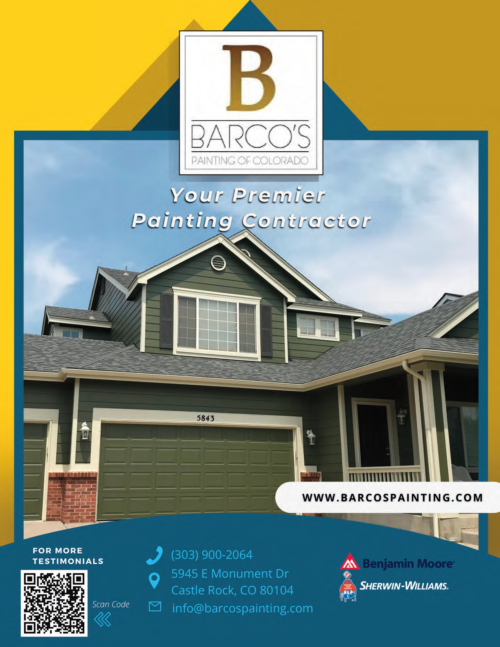 Want to talk?
Give Us a Call or Complete Our Online Form:
We answer our phones 24/7. We'd love to hear from you!