If you would like to paint your home but don't know where to turn, you have come to the right place. Painting your house is the perfect way to make it your dream home, but you might not know what painting company you should hire to do the job right. At Barco's Painting, we are dedicated to meeting your needs and care about your home as much as you do. Take some time to explore a few of the top benefits of painting your home, and you will then discover the advantages of choosing Barco's Painting when you need home painters you can trust.
Do you offer a warranty for exterior painting?
Yes we do! Ranging from 5 years to 12 years depending on the quality of the paint. Our proven prep process is the same for every home and since prep is the key to a great and long lasting paint job, we focus on ensuring the surfaces are ready before any paint goes on the home.
Can you help me with colors and my HOA?
Yes. We offer free color consultations for most projects and will help you with your HOA submittals!
Can Barco's do trim or siding replacement?
Yes, we do offer select trim and siding replacement for most projects. It's best to have us come out and inspect your home for a free estimate to determine the needs and level of replacement your house might need.
Do you need a deposit?
Yes, our deposit amount is 10% of the project cost.
Hiring a home painting service comes with many great benefits:
Increased Home Value
Increased Appeal
Weather and Insect Protection
If you want to increase your home's value and boost its curb appeal, enlisting a team of professional painters lets you reach your goal. The right exterior paint can even help protect your home from weather and insect infestations. Speak with our team to learn what option makes sense for your home, and you won't have any trouble deciding what path to take. We stand by your side and guide you in the right direction. You then move forward with confidence, knowing you did the right thing.
When you want to boost the value of your home, hiring a painting contractor is one of the best ways to do it. A fresh coat of paint inside and outside your home takes its value to a whole new level. Prospective buyers see the fresh paint and are much more likely to buy your home, making it stand out from other houses on the market. If you are still not sure if painting your home is the right move, consider that the value increases much more than the cost of a painting contractor. Painting your home is the smart move whether you want to sell it or take out a second mortgage.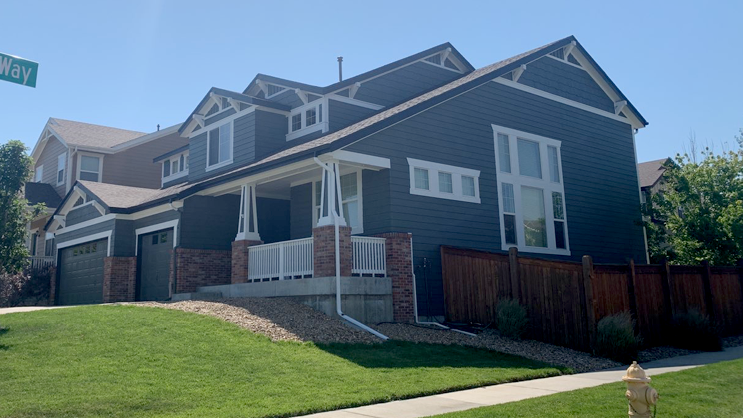 When I want to increase my home's appeal, I look for the top painters near me. Painting your home increases its appeal more than you might think. Your home will stand apart from the rest when you hire a team to paint the outside of your home, and you will look at your home and realize you chose the correct path. Your home will grab the attention of anyone driving past your street.
In addition to increasing the appeal of your home's exterior, you can also make the inside of your home look that much better. Paint the inside of your home a color that highlights your personality and taste, or pick your favorite color. You can even select colors that inspire the mood you want to experience the most.
Weather and Insect Protection
Did you know that the right type of paint can protect you from weather and insects? Over time, rain and hail take a toll on your home's exterior, causing chips to form and your paint to fade. Using the right outdoor paint offers a layer of protection and helps your home maintain its vibrant appeal for years to come. Insects look for any small cracks or openings they can use to enter your home. Since the right outdoor paint prevents cracking and peeling, you add an additional layer of protection to keep insect infestations at bay.
Why You Should Choose Barco's Painting
Castle Rock CO has a variety of painting experts from which you can choose, and you only want to spend your money on the best service at a fair price. We understand the feeling of trying to find the right contractor for your home. You don't want to overpay for your service, but you also don't want to get a low-quality job that fails to highlight your home's natural appeal. Barco's Painting offers high-quality painting services that won't break your budget, letting you enjoy the best of both worlds.
More Than 15 Years of Experience
Experience matters. Having experience lets a painting team know how to handle a variety of simple and complex situations, and this empowers them to provide customers with even better results. With more than 15 years of experience in the painting industry, we have the required training and education to handle any job or challenge we encounter. We have painted both old and new homes and can show you what type of paint works the best for your goals and needs.
We Specialize in Interior and Exterior Painting
You might come across painting companies that only do interior or exterior painting. If you want to paint the inside and outside of your home, you have to hire more than one team to complete your project. On the other hand, Barco's Painting specializes in interior and exterior painting, and you only need to work with one company to get the outcome for which you have been hoping. Our skill takes your vision and makes it a reality in no time.
Your Satisfaction Matters
We know that the future of our company depends on the satisfaction of our customers. We are a local company and only thrive when we meet the needs of the community we proudly serve. During our more than 15 years in the painting industry, we have worked hard to earn the respect of those in Castle Rock and the surrounding area. We will do what it takes to make you thrilled with the way your home looks by the time we finish the job.
It's Time To Paint Your Home
Our Castle Rock painting team is standing by the phone to take your call. We are not just painters; we are painting enthusiasts who are passionate about the work we do each day, and the difference shows in the results we produce. We pay attention to each detail and give your project our best from start to finish. If you would like to learn more about how we can serve you, reach out to us today for your free service quote.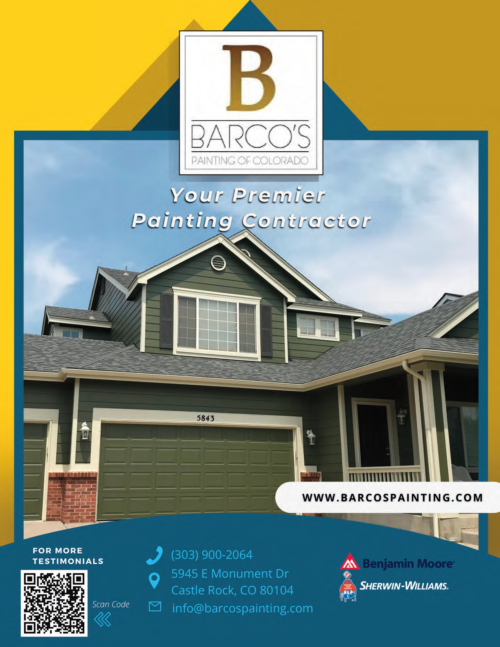 Want to talk?
Give Us a Call or Complete Our Online Form:
We answer our phones 24/7. We'd love to hear from you!