Businesses that have offices full of happy employees don't happen because of a coincidence. Someone spent some time thinking about what it would take to produce that type of environment. Although the paint on the walls is not the sole factor in creating such an atmosphere, it does help with setting the stage. When you walk through the halls of buildings where happy employees work, you're most likely experiencing the impact of seeing just the right combination of furniture, decorations, and wall paint color. During a consultation with our painters, we can help you find the right colors that will work in your business.
Professional Office Painters
At Barco's Painting, we paint the offices of business owners and managers throughout Castle Rock CO and the surrounding area. As a commercial painting contractor, our experience includes working with businesses in almost every industry.
No Job Is Too Big or Too Small
Whether you're painting an accent wall in one room or painting the walls of an entire office complex, we are the right company for you. Because we understand how important it is for your business to continue to function, we work around your employees with minimum intrusion to your workplace.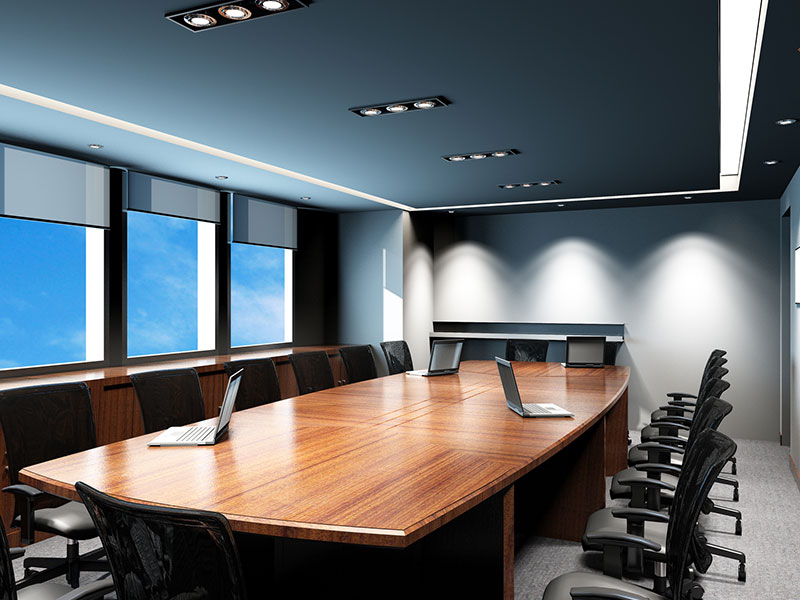 Specializing in All Types of Commercial Offices
We specialize in painting offices for:
Banks,
Bank customers expect to speak with a financial advisor with whom they feel comfortable. Therefore, we pay particular attention to detail so that the interior of your office will display the degree of professionalism banking customers have come to expect.
Hospitals and Health Clinics,
Because of the sensitive nature of healthcare facilities, we use special non-toxic, low fume paints that are not harmful to patients and employees. When painting doctor's offices, we help to create a peaceful atmosphere where doctors can discuss any topic necessary for their patient's healing and well-being.
Offices and Office Parks,
A typical office painting project will include the painting of hallways, common areas, lobbies, and entryways. Within those areas, we cover all baseboards, trim, ceilings, and walls.
Restaurants,
Nothing is more important than having a clean, aesthetically pleasing dining room for your restaurant. Whether it's a small diner or large restaurant, you should paint the manager's or owner's office in a style that matches the overall tone and décor of the restaurant.
Strip Malls,
When customers feel comfortable, and employees are proud of the place they work, it adds up to profits in the retail industry. Although the customers may not see them, the back offices are just as important as the display areas. We'll help you provide safe, clean, comfortable employee offices and lounges.
Warehouses,
A warehouse can be a challenging place to paint, regardless of its size. Many warehouses have rooms partitioned off to serve as the company office. If you have a warehouse office that needs painting, our professionals will get the job done.
Other Commercial Spaces.
The list of specific types of commercial offices we paint is too long to list. Our years of experience, along with our highly trained painting professionals, make Barco's the preferred commercial painting contractor for interior office painting services in Castle Rock CO.
Experienced and Skilled Painters
With over 15 years of experience in painting commercial offices, we have a proven track record of excellent customer service. We will help turn your office renovation plans and dreams into reality.
We are a professional painting company that's fully insured for your quality assurance. Our friendly team of professional painters will get the job done on time and budget, so you don't suffer financially. Our dedicated teams work with precision and attention to detail to provide you with the best possible results.
Our office painters have an in-depth understanding of the properties and characteristics of paint. Because we select only the highest quality paint from trusted brands, you don't have to worry about the paint chipping, fading, or other problems with the finish. With our company, you can expect a quality paint job that will last for many years to come.
Familiarity with the Latest Equipment and Techniques
We can assure you that all our painters receive thorough training so that only the most highly skilled technicians are working on your painting project. Our painters are familiar with the latest techniques, such as texture painting and faux finishes. We can give your office a refreshing modern new look that you don't get with basic indoor wall painting techniques. We will also help you choose the correct color scheme to promote maximum productivity for your office.
Knowledgeable in Applying Various Finishes and a Variety of Substrates
When you correctly apply high-quality paint to walls, it protects the wall's surface and limits the risk of structural damage. We are experienced and knowledgeable of various specialized primers and paints required in certain commercial properties. Therefore, we save your company time and money by getting it right the first time.
Ability to Work in Challenging Environments
Offices typically have several items to work around, such as large amounts of furniture, equipment, and wires. People are busy going about their daily work activities or serving customers. We take pride in being able to accomplish our work in an efficient and thoughtful process with the least amount of disruption to the operation of your business.
We make sure all employees receive continuous education and training to include training in OSHA regulations. We don't use independent contractors. We train our employees to follow proven methods that do not lead to your office being unusable because of unsafe conditions.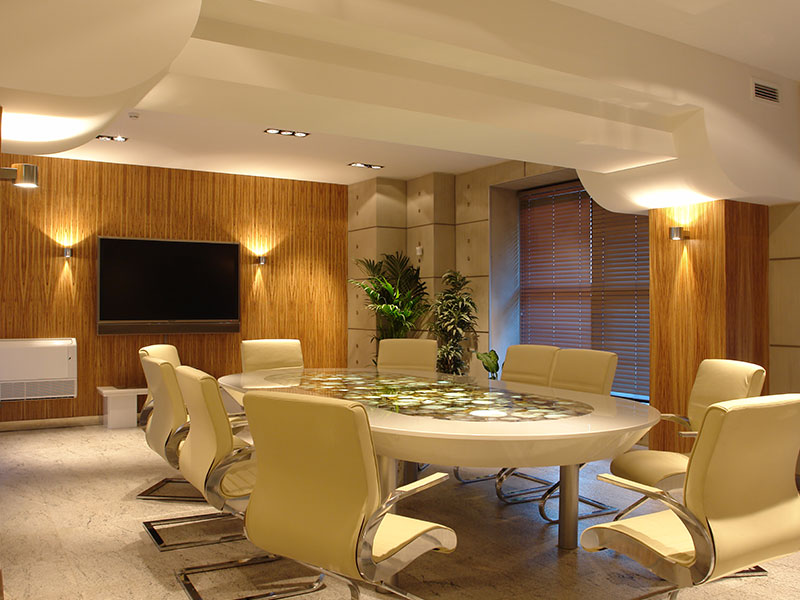 We Guarantee All Our Work
We value our relationship with our customers and the communities we serve, so we offer only the best quality workmanship. For each project, we provide a cost estimate and estimated completion date before we begin. As your commercial painting contractor, we guarantee to complete every job to your satisfaction.
Flexible Weekday and Weekend Work Schedules
We have the flexibility to work around your schedule. Our office painters are available to work, evenings, weekdays and weekends. Our goal is not to create interference with your business' peak hours of productivity.
Time To Get That Office Painting Done
From the initial consultation to the finished job, our goal is to help your office display a professional image that represents the true character of your business. We want your customers and employees to feel as comfortable as possible in their fresh new workspace. Contact the professionals at Barco's Painting today to schedule a consultation, obtain a price quote, and discuss the details of your next office painting project.
Want to talk?
Give Us a Call or Complete Our Online Form:
We answer our phones 24/7. We'd love to hear from you!