I am Jeremy Barton, the owner of Barco's Painting, located in Castle Rock, Colorado. The company was founded in November of 2015 and started out with just myself and two guys out in the field, but we have since grown to include a team of 21 painters and several office staff.
My goal was to professionalize the painting industry by offering high-quality painting services.
What sets us apart from our competitors in the industry?
One of the things that set Barco's Painting apart is its core values and focus. Our company's number one core value is customer-focused, providing excellent service with a smile. High integrity and pride of work are also essential values for our team.
Barco's Painting specializes only in painting projects, and it is one of the things that sets us apart from other painting companies. We do not offer services such as fence replacements, deck repairs, etc. Instead, we focus solely on painting, which allows us to be the best at what we do.
We have a proven and repeatable painting process in place, which ensures predictable outcomes for every project we undertake. We call this the Barco's Painting Difference. These processes are repeatable and have predictable outcomes, allowing us to communicate the outcome with clients before the project even begins, eliminating guesswork and ensuring that every project, regardless of its size or location, is started the same way and ends with complete customer satisfaction.
Another distinguishing feature of Barco's Painting is our warranty, which can cover labor and materials for up to 12 years in some cases. We do interior and exterior painting, as well as cabinet painting.
Warranty Details
Barco's Painting offers some of the most comprehensive warranties in the painting field. We provide as much as a 12-year exterior painting warranty, which is virtually unheard of in Colorado. This warranty covers both labor and materials for customers.
Barco's Painting's warranties are a testament to our commitment to quality and customer approval. This means that clients can rest assured that their painting project will be completed to their satisfaction, with no guesswork involved.
The warranties offered by Barco's Painting are a reflection of our confidence in the workmanship of our skilled painters and the superiority of the materials we use. Customers can have peace of mind knowing that their investment is protected for years to come.
Barco's Painting of Colorado provides interior painting, exterior painting, and cabinet painting services for the areas of Castle Pines, Parker, Highlands Ranch, and Lone Tree.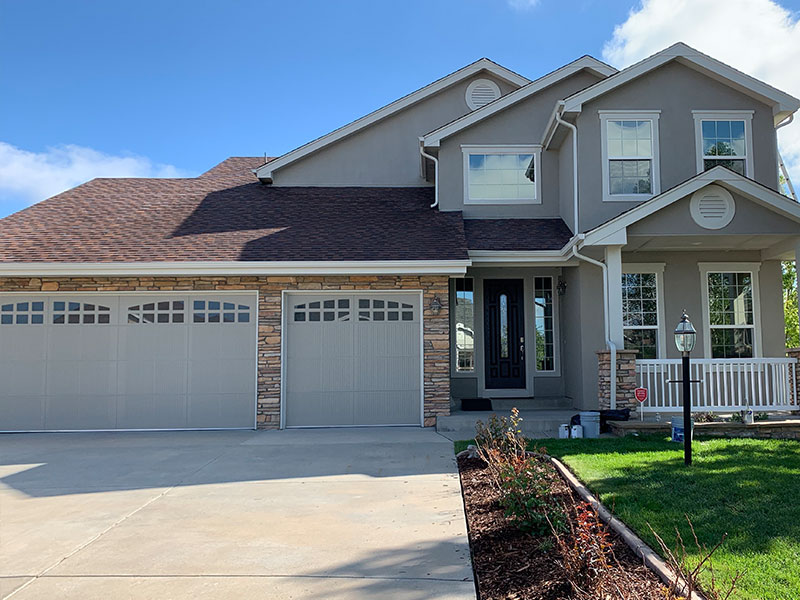 Overall, Barco's Painting of Colorado is customer-focused, and we pride ourselves on providing high integrity and quality of work. With our core focus in painting, we strive to be the best and most professional in the industry!
Ready to get started with your project? Contact us today for a Free Estimate!