EXPERT COMMERCIAL PAINTING IN CASTLE ROCK BY BARCO'S
Is your business overdue for a painting job? Turn to Barco's Painting for beautiful, durable work that will help protect your Castle Rock CO business and promote its growth and success.
Complete the form and Barco's will contact you to schedule your free quote:
Commercial Painting: What Are the Benefits?
An Attractive, Professional Appearance
Whether it's an office park or a restaurant, your commercial property needs to create a memorable and positive impression. Chipped paint, fading colors, and other signs of deterioration will repel customers, tenants, investors, and prospective business partners.
We'll update the look of your property and make it beautiful. We know which color combinations work well and which types of paint produce certain effects. The colors can reflect the values of your brand and create the desired atmosphere.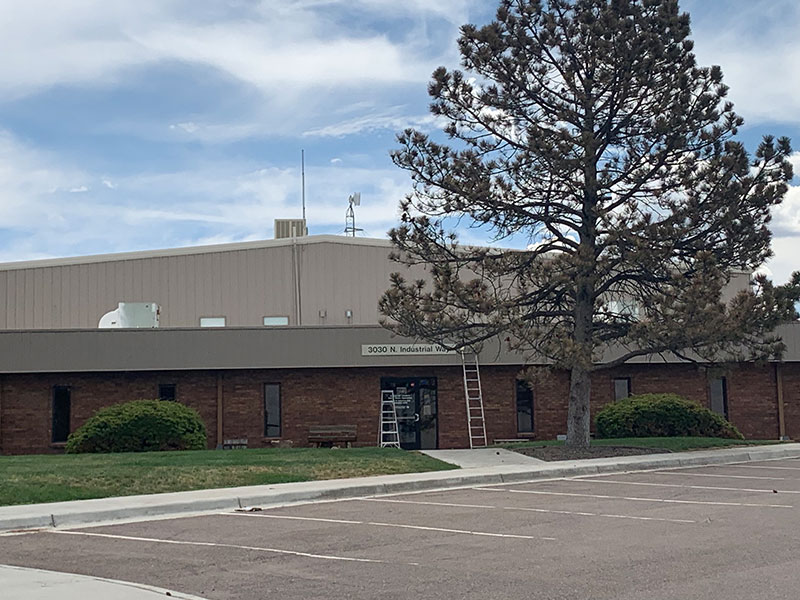 Enhanced Protection for Your Property
A paint job serves as a protective barrier for buildings. When performed by a reputable commercial painting contractor, exterior painting strengthens your structures in the following ways:
The exterior surfaces of your building are better able to withstand intense Colorado weather conditions, including snow, ice, heavy rain, strong winds, and lengthy exposure to direct sunlight.
Your building becomes less susceptible to moisture intrusion and damage from mold and rot.
Because the walls and siding of your building are better sealed, they're less vulnerable to pest infestations.
Significant Financial Benefits
When it's executed properly, commercial exterior painting is an investment that gives you tremendous value.
A more attractive and welcoming property means that your business is more likely to thrive. And the protective benefits of the paint job will help spare you from various costly problems.
Also, when you hire reputable painting contractors, they'll evaluate your building before any work begins. They'll let you know if they detect leaks, cracks, or other issues that need to be resolved before the application of paints, sealants, and other substances. You'll be in a better position to fix problems before they become emergencies.
What to Expect From a High-Quality Commercial Painting Contractor
A Comprehensive Knowledge of How to Work With Various Surfaces
Metal, wood, fiber cement, concrete, and brick are among the materials that may make up your exterior surfaces. Painting these materials will typically call for different techniques, equipment, and substances. For example, the paints or finishes that work best for metal may not work well with wood.
We know how to examine, prepare, and successfully paint a variety of surfaces. Our knowledge and highly developed skills guarantee lasting results.
A Deep Understanding of Different Kinds of Paint
Paint has a variety of properties, such as color and reflectivity, and there are numerous products to choose from. How do you know what will work best for your commercial property?
You don't have to make any decisions on your own. Even if you already have some strong ideas about the appearance of your office building, shop, restaurant, clinic, or bank, we can provide you with feedback and suggestions. Sometimes, ideas that seem feasible turn out to not work well in reality. We can help you avoid expensive missteps when choosing the paints for your property.
Superlative Painting Techniques
We're never complacent about what we already know. We always seek to master the latest techniques and tools available for painting contractors. We arrive at your property with upgraded equipment and with updated skills. The result is smooth, thorough, and beautiful paint work.
A Flawlessly Executed Process
Along with the painting itself, a paint job involves preliminary steps. It's especially important to prepare the surfaces in all the necessary ways, including power washing, primer application, and repairs to cracks and other forms of damage.
After painting your exterior, we clean up after ourselves and carefully inspect our work to ensure that it meets our demanding standards.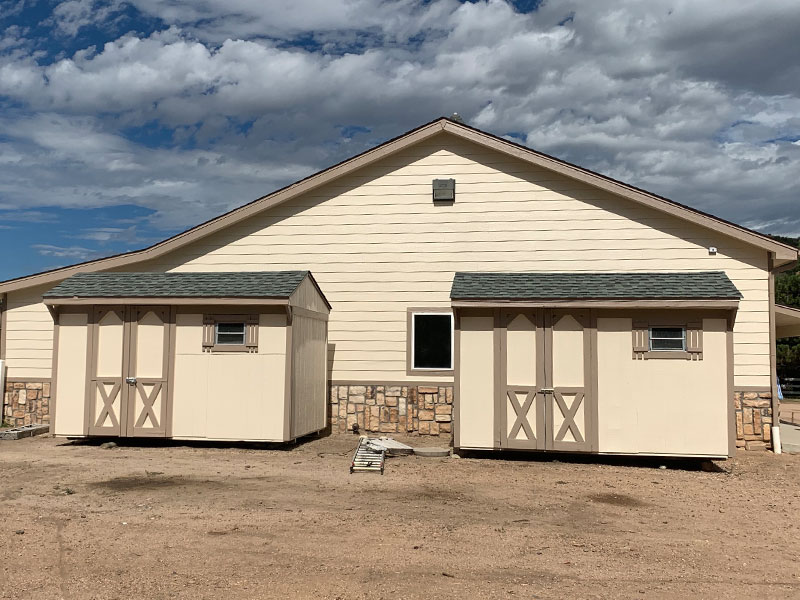 Consideration for Your Time and Money
One of our defining qualities is efficiency. We don't want you to suffer a prolonged pause in your business operations. We know how much every second counts and that you can't afford delays and wasted money.
To begin with, we'll work with you to figure out what schedule suits your business. For example, we can work on weekends and during times when you're expecting less business activity.
Also, when working on your exterior, we'll make every effort to be unobtrusive. You may not need to fully suspend your operations. We can think of strategies to stay out of your way and allow your customers, employees, and commercial tenants to go about their business.
What about the costs of the project? You can count on us to provide you with transparent and accurate estimates. We respect your budget, and we don't try to hide any fees or surprise you with unexpected expenses. We take a cost-effective approach to painting, and we ensure that our work gives you lasting benefits.
Outstanding Customer Service for a Variety of Clients
Our experience as commercial painting contractors is extensive. We've worked with clients in a range of industries. Our past projects have involved malls, hospitals, condominium associations, office parks, and many other types of businesses.
We make it our purpose to fulfill your company's needs, and we pay close attention to your preferences and specifications. When you contact us, you can depend on quick, honest, and friendly replies and detailed explanations about the steps we're taking to complete a project. Your satisfaction is guaranteed.
We're committed both to safety and to high-quality work. When you call on us, you know you'll be working with a reputable and reliable contractor.
Choose Barco's Painting for Commercial Exterior Paint Jobs
We serve businesses in and around Castle Rock CO. With over 15 years of experience with commercial painting, we know how to tackle challenges and complete our work with skill and integrity. Contact us at 303-598-8102 or through our site. Receive a free estimate and learn more about how we can strengthen the resilience and beauty of your commercial property.
Want to talk?
Give Us a Call or Complete Our Online Form:
We answer our phones 24/7. We'd love to hear from you!