What Should Someone Look For When Hiring A Painting Contractor?
As a Colorado painting company with over 20 years of industry knowledge, we understand the importance of finding the right contractor for your project. When searching for a professional painter, there are a few key factors to consider.
Firstly, it's important to check if the contractor has an online presence and what their reviews look like. This can give you a good indication of their reputation and the quality of their work. Secondly, communication is key. You want to ensure that you have clear and consistent communication with the contractor throughout the project. Lastly, warranties and guarantees are important to consider. You want to make sure that the contractor stands behind their work and offers a warranty that meets your needs.
Key Takeaways
Consider the contractor's online presence and reviews
Clear and consistent communication is important
Look for a contractor who offers warranties and guarantees
Do You Offer A Waranty?
At Barcos Painting, we understand the importance of providing warranties for our services. We want our clients to feel confident in the quality of our work, and that's why we offer warranties for interior painting, cabinet painting, and exterior painting.
For interior painting, we offer a two-year warranty. For cabinet painting, we offer a three-year warranty. And for exterior painting, we offer warranties ranging from 3 years to 12 years, depending on the grade and quality of material chosen.
Do You Have Testimonials and References?
When looking for a Colorado painting company, it's important to consider their online presence. We have a website, www.barcospainting.com, where you can find our testimonials from satisfied clients. Additionally, we have reviews on Google and Facebook.
Why Should Someone Choose Barco's Painting of Colorado For Their Painting Project?
Over the last seven years, we have asked our clients why they have chosen Barco's Painting over others. The reasons come down to a few things:
We only do what we're best at. We only take on projects that we are experts in, ensuring that we provide our clients with the best possible results.
We are experts in the field. We pride ourselves on our knowledge and specialization in the painting industry. With our 20 plus years of painting and paint industry knowledge, that shows through on every project.
We provide exceptional customer service. We make sure to communicate clearly and frequently, whether it's scheduling appointments or discussing project details. We want our clients to feel heard and to be kept informed throughout the entire process. We communicate better and more often than other painting contractors, because we want to make sure our clients are always 100% pleased with their project before we ask for a final payment.
Do You Charge For Estimates?
We do not charge for estimates, as we understand that determining the scope and requirements of a project is an essential part of the process. If anyone is charging for an estimate, you should not consider them for your project. We believe that every homeowner should have the opportunity to get an accurate estimate for their project without any added costs.
How Do You Determine The Amount You Will Charge For A Painting Project?
Our pricing is determined based on the size of the space being painted, the amount of material required, and the prep work needed to ensure a high-quality finish.
For cabinet painting, we determine the price based on the number of kitchen cabinet doors and drawers, the condition of the cabinets, and if new handles or hardware are being installed.
Are You Licensed And Insured?
At Barco's Painting, we are licensed and insured, providing our clients with peace of mind that their project is in good hands. We provide a copy of our license and insurance at the time of the meeting, and our clients also receive an email copy with their proposal.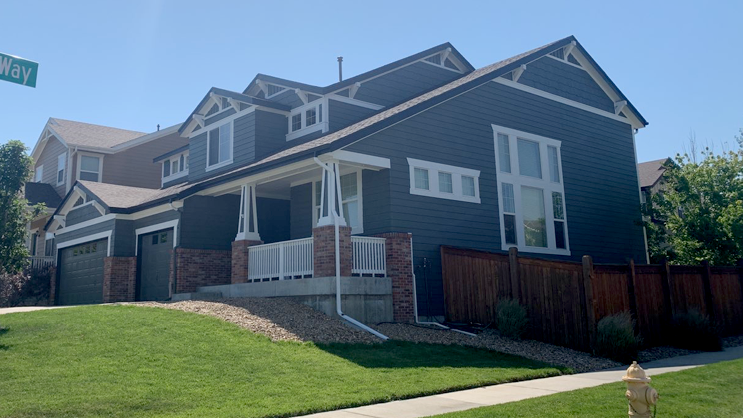 Get Started Today
Ready to get started with your project? Contact us today for a Free Estimate!